HVAC Hands on Low Voltage Training
---
This course teaches fundamental and advanced skills of troubleshooting residential HVAC electrical system issues. In this course, technicians learn and practice proven diagnostic techniques that they can apply immediately back on the job. This hands-on class teaches the skills and instills the confidence to tackle any electrical system malfunction with emphasis on the rapid discovery of the failed component and root cause determination. Students will need to bring hand tools as they will build a working simulator they can take back and practice with.
Maximum capacity of the course is 15 people
Instructor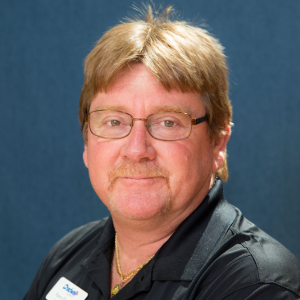 Vann Flippen
Trainer
Vann Flippen brings a depth of knowledge and insight from his 20 plus years in property management. He has held a variety of positions in multi-family, beginning in Orlando as a maintenance director where he developed the understanding that training was the key to success. Vann successfully established new training programs for Concord Management for 300+ service technicians. Vann also managed capital improvements that were beyond site level. He also designed service development plans and conducted operation assessments. He reorganized in-house purchasing programs to be more effective and increase ROI. During the past 6 years he has helped set up a very extensive training program at Chadwell Supply.
- C.P.O. Instructor, Through the NSPF.
- EPA Proctor Through Esco Institute For section 608, and 609.
- M.A.S. & M.R.S. (Mold Awareness Specialist, Mold Remediation Specialist)
- NAAEI Faculty
Taught Classes for Florida State University for the Residential Design Program for Property Management. Vann resides in the rural community of Geneva Florida where he enjoys hunting, fishing, and volunteering with the local Apartment Associations and affiliates.
For More Information: