Outstanding Associate Member Award
Applauding AOBA's Associate Members for their vision, volunteerism and diligent efforts
This award applauds AOBA's Associate Members for their vision, volunteerism and diligent efforts in the local real estate industry. The nomination process begins in October, and the award is presented in January at AOBA's Annual Meeting.
Each year, the Associates Coalition Team (ACT) and the AOBA membership are invited to submit written nominations of an Associate Member who they believe has met the criteria of making the most significant contributions in the areas of leadership, vision and volunteerism. The nominees are then reviewed and voted upon by the ACT Committee, and an Outstanding Associate Member is selected to receive the award.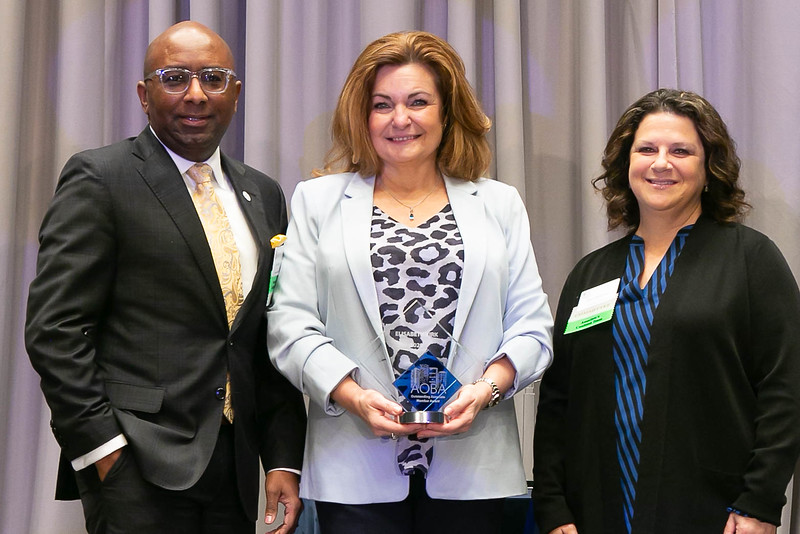 2020 Outstanding Associate Award Recipient Elisabeth Kirk of Ted Ross Consulting, pictured with the award presenters, 2019 winners Tony Curtis, Classic Concierge, Inc., and
Dani Bressler, Toepfer Construction Company, Inc.
Outstanding Associate Member Award Recipients:
Tony Curtis
Dani Bressler
Michael Aird
Carrie Ehart
Tracy Seymour
Kelly Murray
Heath Chilcoate
Michael A. Vito
William Manders
Michael A. Vito
Marshall Gross
Lynda M. Ellis
Michael Aschenbrenner
Charles E. Castle, III
Keith Gurley
Jan Rosenberg
Joseph A. Gargiulo
Charles Castle
Robert Cohen
Earl Mielke
Susan Raine
Mike Foster
Richard Thompson
David Alexander
Kevin Williams
Kelly Murray
Thomas Warner
Edward Donahue
Richard Sockol
Joe Hastings
Arthur C. Stecklow