About AOBA
Founded in 1974, the Apartment and Office Building Association of Metropolitan Washington (AOBA) is the leading membership organization representing commercial office building and multi-family residential real estate in the Washington, D.C. area.
With seven lobbyists and two utility lawyers on staff, AOBA's non-partisan government affairs activities in D.C., Maryland and Virginia provide members with substantial savings in utilities, property taxes and other regulatory fees-- savings that enhance value to owners, tenants and residents.
Throughout the year, AOBA hosts signature events that offer opportunities for members to connect with peers, recognize excellence through industry awards, and give back to our community. To support our programs and gain visibility for your firm, consider becoming a sponsor or advertiser.
Mission Statement
How AOBA is Organized


AOBA is led by a volunteer Board of Directors, elected annually. Members who serve on numerous advocacy and program committees, together with AOBA's professional staff, help accomplish the Association s objectives, which include undertaking projects that give back significantly to our community and recognize excellence in the local real estate industry.
---
The Company We Keep


AOBA members are owners and/or managers of commercial and multi-family residential properties, as well as companies that provide products and services to the real estate industry. Currently, the combined portfolio of AOBA's membership is approximately 172 million square feet of commercial office space and more than 400,000 residential units in the District of Columbia, Maryland, and Virginia.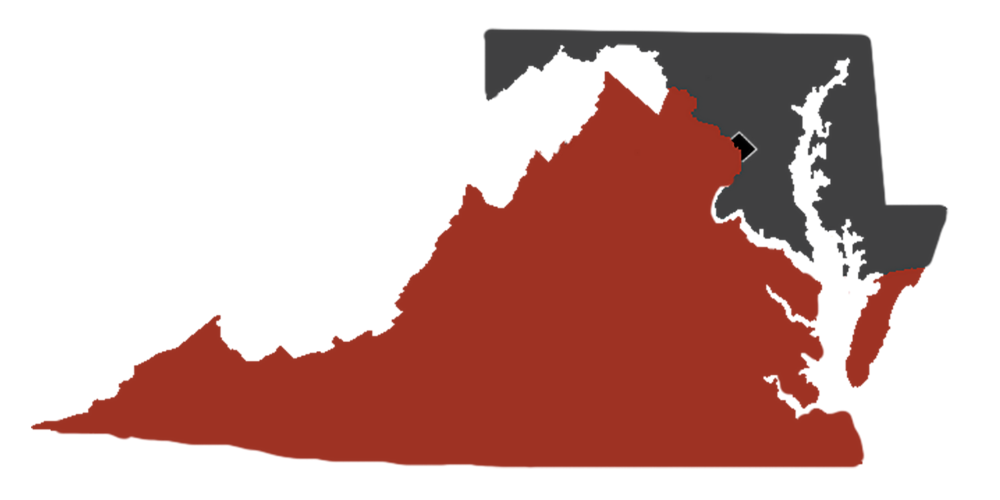 Virginia Maryland
1. City of Alexandria
2. Arlington County
3. Fairfax County
4. Loudoun County
5. Prince William County
6. Fauquier County
7. Montgomery County
8. Prince George's County
---
National Affiliations


As a member of AOBA, you are also a member of BOMA. AOBA is federated with the Building Owners and Managers Association International
(BOMA). BOMA is a federation of 88 BOMA U.S. associations and 18 international affiliates. Founded in 1907, BOMA represents the owners and managers of all commercial property types including nearly 10.5 billion square feet of U.S. office space that supports 1.7 million jobs and contributes $234.9 billion to the U.S. GDP. Its mission is to advance a vibrant commercial real estate industry through advocacy, influence, and knowledge.
BOMA represents and protects the commercial real estate industry through robust building codes and federal advocacy programs and provides critical tools and information to industry practitioners through education, publications, floor measurement standards, research and benchmarking reports, building recognition opportunities, sharing best practices, and trends, and more.


As a member of AOBA, you are also a member of NAA. AOBA is an affiliate with the National Apartment Association (NAA), which is the leading advocate for quality rental housing, serving the interests of multifamily housing owners, managers, developers, and suppliers.
NAA provides a wealth of information through advocacy, research, technology, education, and strategic partnerships. Through a joint legislative alliance with the National Multi-Housing Council, NAA represents our members' interests on legislative and regulatory issues at the federal level.
---
AOBA Educational Foundation


The AOBA Educational Foundation, a separate 501-C-3 organization, is working to address the engineering and maintenance talent crisis facing AOBA members by creating new pipelines into the professions. Questions? Contact AOBA's EVP, Peggy Jeffers.
---
AOBA Alliance


AOBA Alliance Inc. facilitates low-cost energy procurement for the commercial building industry, including multifamily apartment buildings. A licensed broker and marketer of energy services in the District of Columbia, Maryland, Pennsylvania, and Virginia, we have more than 15 years of practical business knowledge, resources, and expertise in energy supply management. The largest customer-based energy aggregation group in the Metropolitan Washington Area, the AOBA Alliance has approximately 12,000 accounts, representing a total load of more than 700 MW of electricity and 2 BCF of natural gas. Visit website.