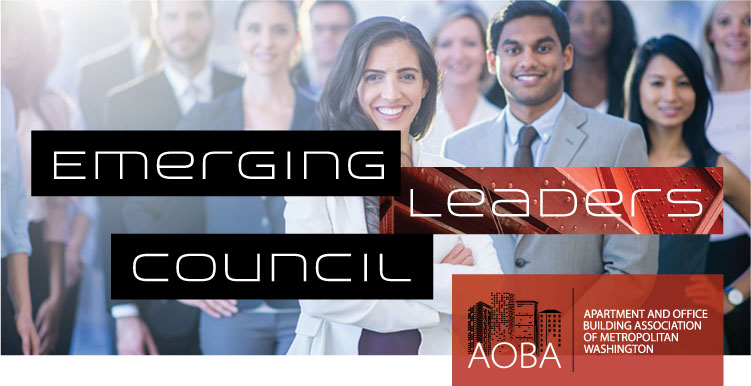 In this increasingly jaded environment, the pressure is even more acute for leaders to think about creating opportunities for younger workers, not just to gain skills but to feel more engaged with an organization's mission."- excerpted from Why It's Time to Move Millenials into Leadership, AssocationsNow.com

AOBA is pleased to launch Emerging Leaders Council (ELC) for property management professionals, with three to 10 years of property management experience.
The goal of ELC in 2019 is to deliver personal and professional development and networking opportunities to young professionals in the industry, while developing future leaders for AOBA and the industry at large.
By joining AOBA's Emerging Leaders Council, volunteers have agreed to be a committed steward of, and advocate for, AOBA. The ELC actively supports AOBA by engaging and educating other young professionals about AOBA's mission. It will also support efforts to recruit new members, and to coordinate an event for AOBA's young professionals.

Each member of the ELC will:
Attend at least 2 out of the 4 quarterly ELC meetings per year.
As a group, plan at least 1 professional development program per year for young professionals.
Participate as a junior member on at least one AOBA committee.
Attend the Annual Meeting and at least one additional AOBA special event per year.
Support at least one AOBA-sponsored community outreach activity per year.
Engage and educate others about AOBA's mission.
The selection committee will review all applications and accept up to 30 individuals from a representative cross-section of AOBA member companies. Applicants will be notified of the results of the selection process no later than December 21, 2018, and this group will be introduced at the 2019 Annual Meeting.