Commercial Awards Celebration
The only awards show recognizing commercial real estate professionals in the Washington DC Metropolitan region
2021 COMMERCIAL AWARDS CANCELLATION NOTICE:
AOBA regrets that due to the COVID-19 crisis, our 2021 Commercial Awards Celebration is canceled.

The Commercial Awards Celebration honors outstanding professionals, companies, programs and buildings in the Washington DC Metro region. The awards, such as TOBY, K.E.E.P., and Engineer Of The Year, are esteemed accolades to celebrate programs, buildings, professionals and teams who demonstrate exemplary professionalism, leadership, expertise and success. Apply for an award or nominate an outstanding individual or building for recognition.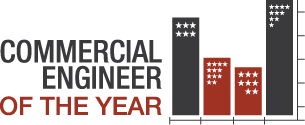 Applications are due by September 18th, 2020. View more information about nominating your engineer here.


The TOBY Committee is currently revitalizing the TOBY Awards. All applicants should plan to submit for the TOBY Awards beginning on May 21st, 2020 via online portal found at toby.boma.org. More details will be forthcoming and announced here.