Education offering Nov. 7-10: Design, Operation and Maintenance of Building Systems
Date posted
October 8, 2019
Posted By:
The Design, Operation, and Maintenance of Building Systems, Part II (Required)
Thursday, November 7- Sunday November 10, 2019
8am-2pm, Downtown DC location to be determined.
AOBA Member: $1,100
Non-AOBA Member: $1,335
Please register by October 25, 2019 by downloading the flyer (Right hand side and click on Download Agenda). Complete it and scan it back to Pascha Steward, psteward@aoba-metro.org.

Should you have any question contact Pascha at 202.296.3390, ext. 760.
KEY TOPIC AREAS: energy management • security systems • business continuity • fire protection and life safety systems • electrical systems: clean power, green power, UPS systems and submetering • lighting • integrated pest management • solid waste management • vertical transportation systems • cleaning and maintenance of windows, metals, and other surfaces • contract cleaning • landscaping • parking.
This course will be taught by William (Bill) Clarke, Blake Real Estate, Inc.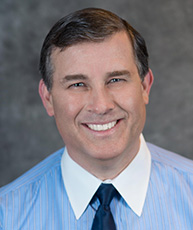 About the instructor: Bill joined Blake Real Estate in March of 2005 as the Director of Operations. His responsibilities at Blake include all aspects of building operations and management, the physical plants, maintenance and engineering staff, training, and capital expenditure programs. His background in the hospitality industry gives Bill a strong sense of customer service which he carries over to all of our maintenance and engineering teams. Bill is a widely respected industry leader in commercial real estate engineering.