Back to Events
Event Details
Launched in 2011, this annual, popular program has drawn more than 160 AOBA-member property managers (both commercial and multifamily) since its inception.
Participants in the Rising Leaders program enhance their professional development skills, build a network of peers, and become more engaged in AOBA.
IF you were unable to attend the FIRST session on April 11, you can STILL REGISTER for the remaining two sessions on May 18 and Sept. 14.
The reduced price for these two sessions is $250 per person.
Also, if a participant can not attend one of the two sessions, he/she may invite a colleague to attend in his/her place with 24 hours notice given to AOBA staff. Sorry, no refunds.
For 2017 participants to obtain a Rising Leaders certificate of completion, participants need to attend all three sessions, volunteer for at least one AOBA community outreach program and attend one AOBA educational session during 2017.
How to Register: Please register online. You must be logged in to register. Please contact Eliot Hubbell ehubbell@aoba-metro.org if you need any assistance. Registration is on a first-come, first-served basis.
Session #2 – Thursday, May 18 – 2:30 to 5:00pm followed by AOBA's Spring After Hours Reception at Tony and Joe's in Georgetown which is complimentary for all 2017 Rising Leaders!
TOPIC: Personality Matters: Learn your social styles and what motivates you! In every organization, communication style and personality preferences have an enormous impact on team and workplace interactions. Using the Social Styles personality framework, participants gain heightened awareness of their own distinctive personality type, communication style and preferred ways of working with others. This session helps participants develop skills and strategies to work effectively with all personality types.
Session #3 – Thursday, Sept. 14 - 2:30 to 5:00pm at 900 7th Street, NW, hosted by Akridge, followed by a networking reception at a nearby venue.
TOPIC: Success Accelerators & Industry Leader Dialog: To be successful in the workplace, one must engage in active career management. Developing career goals and generating "positive personal impact" is critical. There are specific behaviors, skills, and attitudes that that can help accelerate career success and ensure positive organizational impact. This final session includes a panel dialog with members of AOBA Board of Directors who will discuss success skills and valuable lessons learned.
Questions? Email Eliot Hubbell, or call 202.296.3390.
Special thanks to our 2017 Rising Leaders Sponsors, to include: Allied Universal Security; Capitol Concierge; Owl Pest Prevention; Ted Ross Consulting, and LAZ Parking. Limited sponsorships are available. Please contact Eliot Hubbell.
For More Information: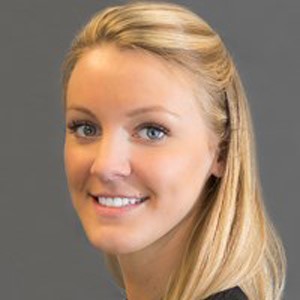 Eliot Hubbell (deleted)
Manager - Membership Services
AOBA