Back to Events
Event Details
Every year the DMV region is host to hundreds of special events, protests and demonstrations. This year some of these events turned into civil unrest, with looting, rioting and property destruction. This turbulence may well continue as we get closer to the elections and beyond. Many factors come into play and the agencies that are responsible for the safety and security of the region during these events work tirelessly to develop plans to prevent violence and unrest.
Join us on October 21 to hear from Kevin Davis and Dr. Keith Williams, two former police officials who have experienced first-hand civil unrest events in our area, including the historical Baltimore riots in 2015. They will share the strategies and tactics they employed and provide actionable information to help you protect your buildings when responding to potential group, crowd, or mob situations. It is up to you as a property manager to do what you can to secure your buildings and inform your tenants in advance and as needed during these situations before, during, and after the events.
Featured Speakers:



Kevin Davis

Former Baltimore Police
Commissioner

Dr. Keith Williams

Former Metropolitan Police
Department Commander
Kevin Davis
Kevin Davis led the Baltimore Police Department as its 39th Police Commissioner from 2015 – 2018 following the historic riots and during the Department of Justice's civil rights investigation. Commissioner Davis negotiated a federal court-ordered consent decree with DOJ during a Presidential transition of power. He has substantial crisis leadership experience in a national spotlight while leading reform initiatives in use of force, training and technology that received international attention and accolades. Commissioner Davis is a collaborative leader and consensus builder amongst diverse community groups, faith communities, elected officials, law enforcement peers and business partners.

Prior to leading the nation's 8th largest police department in Baltimore, Commissioner Davis served as Police Chief for the Anne Arundel County, Maryland Police Department and retired as the Assistant Police Chief for the Prince George's County, Maryland Police Department. He is a graduate of the FBI National Academy and FBI National Executive Institute. Commissioner Davis served on the Board of Directors for the International Association of Chiefs of Police, Vice-Chair of the Maryland Police Training and Standards Commission, First Vice President of the Maryland Chiefs of Police Association and member of Maryland Governor Larry Hogan's Justice Reinvestment Oversight Board.

Recognized by the Maryland Daily Record as an Influential Marylander, Commissioner Davis earned a master's degree in Management from Johns Hopkins University and bachelor's degree in English from Towson University. He has been recognized by the Johns Hopkins University Alumni Association with its Woodrow Wilson Award for Distinguished Government Service and is one of 16 alumni from DeMatha Catholic High School to ever receive its Distinguished Alumnus Award. A fourth-generation public safety servant, Commissioner Davis was born and raised in College Park, home to Maryland's flagship University. He was awarded the Key to the City of College Park in 2009.

Commissioner Davis now serves as GardaWorld's Director, Consulting Services Division. He most recently served as the Chief Security Officer for Armored Things in Boston from 2018 - 2020. He is an adjunct professor at American University and lecturer at The Catholic University of America, both in Washington, D.C. He is married with four children.
Dr. Keith Williams
Dr. Keith L. Williams is Admiral's Vice President of Support Services, responsible for oversight of the Training and Development, Quality Assurance, Special Services, Investigations, and Compliance Departments in support of Admiral's core mission. Keith spent 27 years with the Metropolitan Police Department and retired at the rank of Commander. Over his career, Keith worked in a variety of assignments, including Patrol, Homicide, Recruiting, Evidence Control and the Executive Office of the Chief of Police. He also commanded the Crime Scene Investigations Division, the Training Academy and the Office of Risk Management.
Keith was a member of the Metropolitan Police Department's Civil Disturbance Unit (CDU), with varying levels of responsibility during his career. The CDU is a specifically trained unit for large scale events and is frequently deployed during these events. Keith worked 25 4th of July events, 7 Inaugurations, and 24 Right to Life Marches. Keith also served as the Liaison Officer with various Federal and Local Emergency Operations Centers for large events that required coordination of multiple agencies and was a member of several planning sub-committees. He holds the distinction of being the MPD's representative on the Investigative Review Team for the "Multi Agency Response by the Joint Congressional Committee on Inaugural Ceremonies for the 56th Presidential Inauguration."
Keith holds a Doctor of Philosophy in Justice, Law and Criminology & Public Administration from American University and a Master of Science of Management from Johns Hopkins University. He is an adjunct professor at George Washington University; instructing in courses such as Leadership, Values & Ethics, Strategic Planning & Budgeting, and Strategic IT Investment & Performance Management. He is also a Faculty Coordinator and Adjunct Professor for the Emergency Preparedness Program at The Catholic University of America.
Keith is a certified DCJS (VA) instructor and a member of the Institute of Internal Auditors and ASIS International.
This course is facilitated by: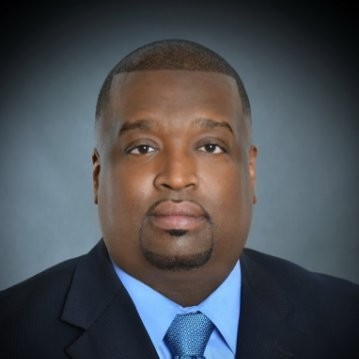 LaNile Dalcour
Emergency Preparedness Chair
Director, Security & Life SafetyDirector, Security & Life Safety | U.S. Office Division
Brookfield Properties