Peggy Jeffers, Esq.
Executive Vice President
AOBA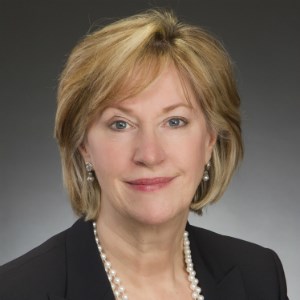 Professional Bio
Margaret "Peggy" Jeffers is Executive Vice President of the Apartment and Office Building Association (AOBA). Peggy directs a staff of 15 and a $3.6 million budget in support of the Association's owners and managers of 388,000 apartment homes and 176 million square feet of office space in the Washington Metropolitan area, as well as 180 companies which provide products and services to owner/manager members. During Peggy's tenure, the Association has averaged 5% real growth per year.

Under Peggy's leadership, the for-profit, subsidiary corporation, AOBA Alliance, Inc., was formed in 2000 and employs two full time staff. Today, AOBA Alliance, Inc. is the largest energy aggregation group in the country with over 700 megawatts under contract.

In 2018, with support from the AOBA Board of Directors, Peggy launched the 501-C-3, AOBA Education Foundation (AEF). AEF is focused on promoting careers in building engineering.

Prior to being named Executive Vice President in 1990, Peggy served as AOBA's Assistant General Counsel after earning her law degree from American University's Washington College of Law while working as AOBA's Office Manager. Peggy also worked in the government affairs office of Nuclear Engineering Company and as an auditor for USF&G. She earned her BS in Business Administration from Towson State.

AOBA is federated with the Building Owners and Managers Association (BOMA) and the National Apartment Association (NAA). Peggy is an active member of BOMA's Association Executive Council and NAA's Executive Council. She is also a member of ASAE and of the DC and Maryland State Bar Associations. She serves on the Board of Directors of the AOBA Education Foundation.

Peggy resides in Bethesda, Maryland with her husband, Michael. They have two children.



Parent Member
Parent: AOBA
1025 Connecticut Avenue Northwest Suite 1005 Washington, DC 20036 United States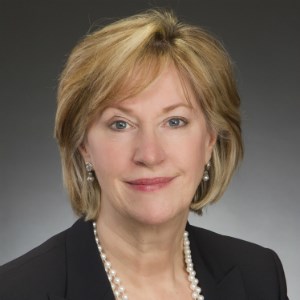 Education
American University - Washington College of Law 1986
Juris Doctor