Back to Events
Event Details


This is an in-person class and is limited to 15 students.
The Design, Operation, and Maintenance of Building Systems, Part I provides information property and facilities managers will need to manage the ongoing operation and maintenance of building systems and to maximize building efficiency and cost-effectiveness. In this course, you will learn about building design and construction, project delivery, construction materials, and building systems, including HVAC, roofing, and plumbing systems, as well as ceilings, flooring, and interior walls.
Upon successful completion of this course, learners will be able to:
Implement maintenance best practices for building systems to achieve efficiencies and cost savings
Support maintenance of building structural components in the design and construction of facilities by selecting and recommending the appropriate materials
Describe best practices for the design, operation, and maintenance of HVAC and plumbing systems
Demonstrate working knowledge of the systems required for ensuring the preservation of a building's structural integrity
Key topic areas:

• building design and construction • construction materials • structural systems • heating, ventilating, and air conditioning • plumbing systems • the building envelope • building system controls • lifecycle costing • roofing • interior walls, ceilings, and flooring
Applies to:
FMC and PAC certificates
FMA® and RPA® designations
Important Notes
All books will be printed and will be available on the first day of the course
New students enrolling in the designation incur an additional $225 fee
Current designation holders enrolling in a second designation program incur an additional $100 fee
Students taking this course for CPD credit inur an additional charge of $100
Registration closes September 10th, 2020!
Any student registering after September 10th will incur a $50 fee.
For More Information:
Brandy Peak
Director- Education, Programs, Meetings and Events
AOBA
(202)296-3390x763
Instructor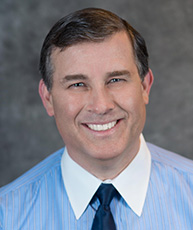 William Clark
Vice President, Operations
Bill joined Blake Real Estate in March of 2005 as the Director of Operations. His responsibilities at Blake include all aspects of building operations and management, the physical plants, maintenance and engineering staff, training, and capital expenditure programs. His background in the hospitality industry gives Bill a strong sense of customer service which he carries over to all of our maintenance and engineering teams. Bill is a widely respected industry leader in commercial real estate engineering.
Before joining Blake Real Estate, Bill served 5 years in the US Navy as an engineer. He then joined Hyatt Hotels, and spent 23 years both here in the United States and in Canada as a senior engineer. From 2004 to 2005, Bill worked as Chief Engineer for Gannett Corporate Headquarters in Mclean, Virginia.
He is a member and instructor for the National Association of Power Engineers (NAPE), and a member of the Association of Energy Engineers, BOMA, BOMI, and USGBC.
Professional Accreditation and Awards:
Maryland 1st Grade Steam Engineer
Washington DC 3rd Class Steam Engineer
BOMI RPA Designation
USGBC LEED Green Associate
In his free time, Bill enjoys sports and volunteering for charitable organizations, especially the American Red Cross and the American Heart Association.