Emergency Preparedness Month: Past, Present and Future Civil Unrest
---
Thursday, September 24, 2020
10:00 AM - 11:00 AM (EDT)
Zoom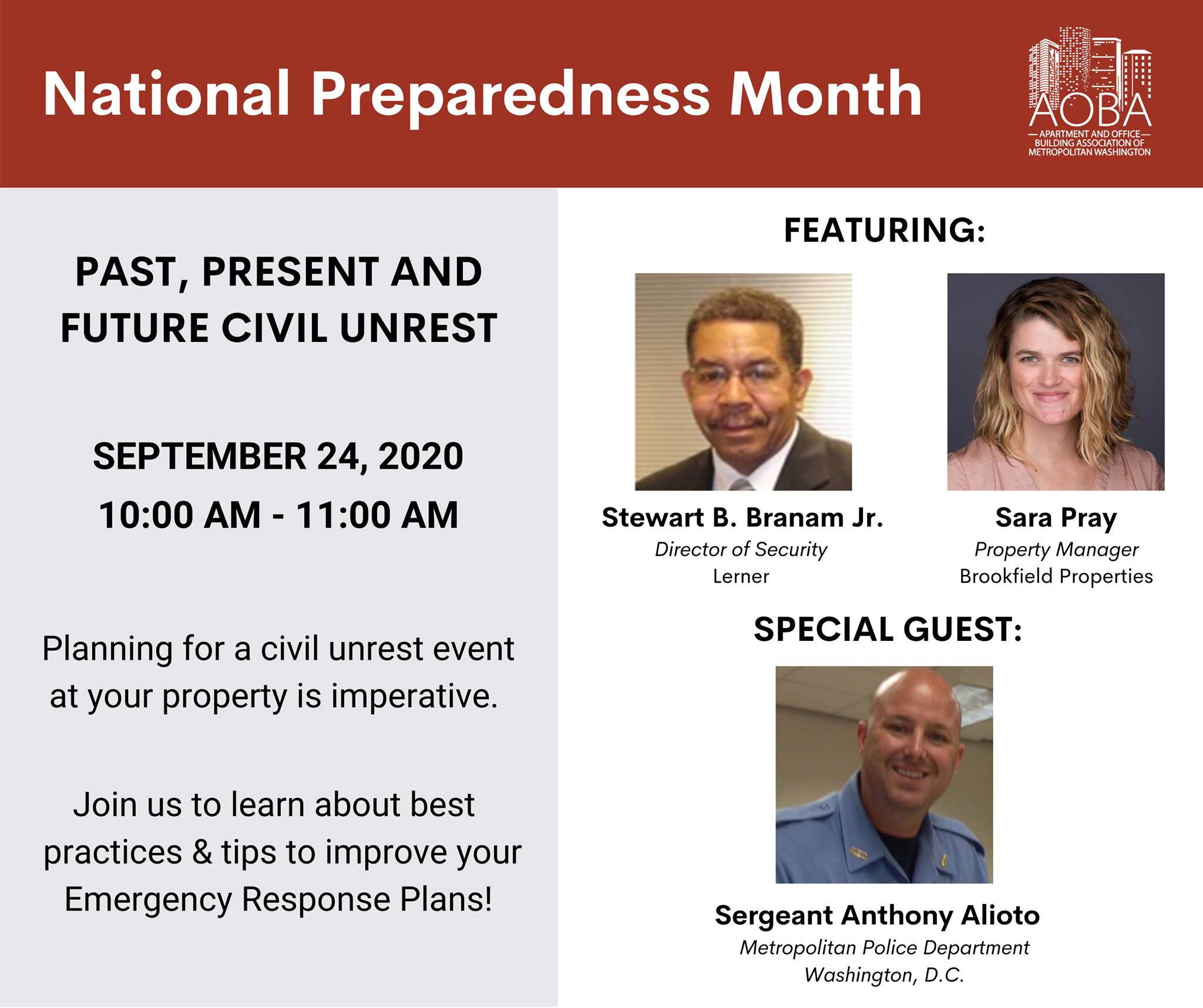 On Thursday, September 24, you will hear from a panel of experts who will discuss how organized protests can quickly and unpredictably erupt into riots, looting, and civil unrest. It is up to you as a property manager to do what you can to secure your buildings and inform your tenants in advance and as needed during these situations if they get out of hand. Planning for a civil unrest event at your property is imperative with the current political climate and national civil unrest. Attend this discussion to learn best practices about
Security precautions
Building preparations
Internal and external communications
Evacuations and re-occupancy
---
Featured speakers: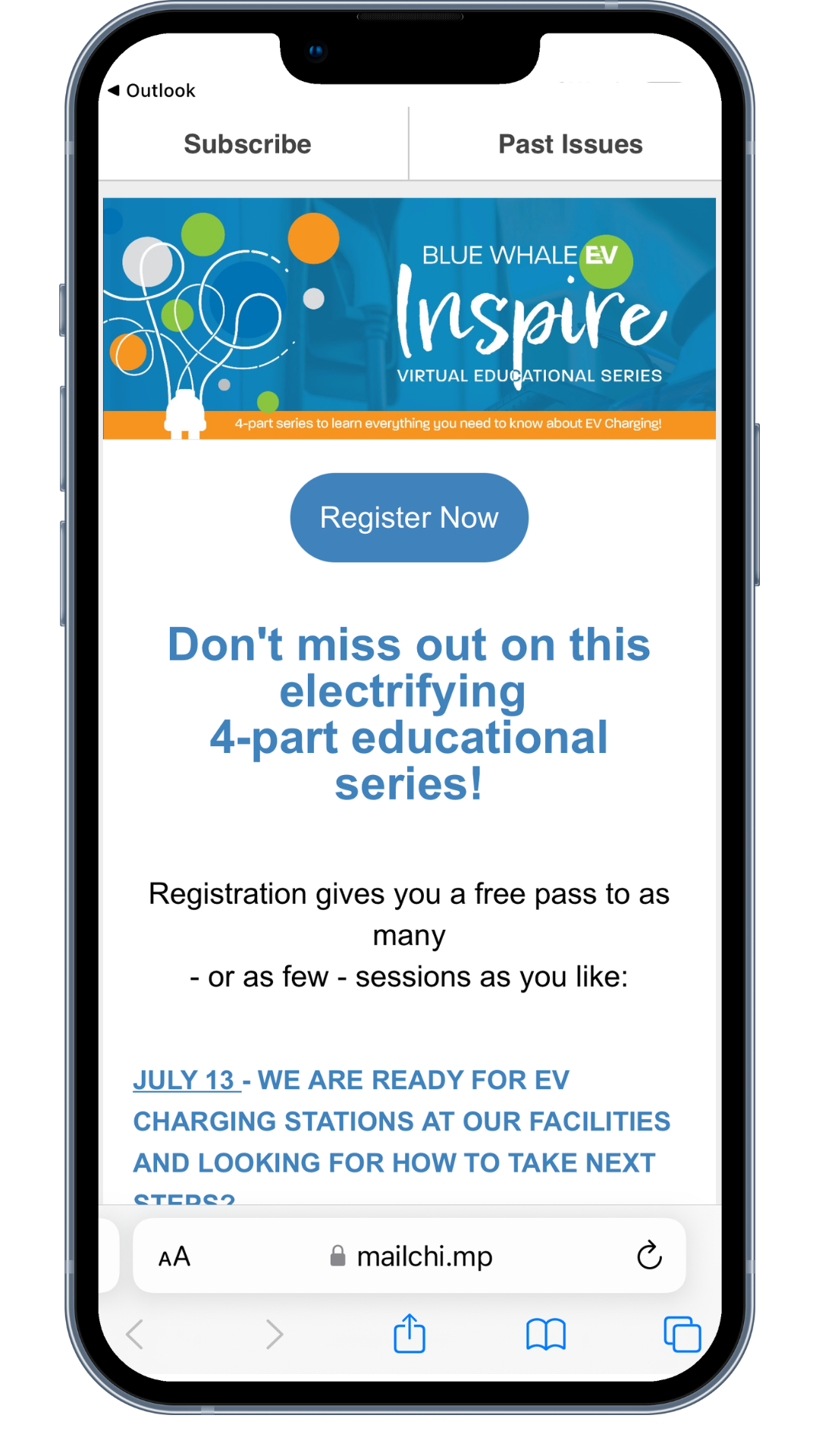 Sergeant Anthony Alioto
Metropolitan Police Department Washington, D.C.
Anthony Alioto is currently a Sergeant with the Metropolitan Police Department with twenty three plus year's police experience with MPDC and is currently assigned to the (MPDC) Domestic Security Operations unit under the Homeland Security Bureau. In his position he is responsible for overseeing all police related hazmat incidents and acts of civil disturbance incidents. Additionally, Sgt. Alioto's team is responsible for training members of the Metropolitan Police Department in civil disturbance unit, to include the protection of first amendment rights protestors have during Special Events within the District of Columbia. Sgt. Alioto has been part of most major protests and special events in his role with DSO.
Previous to joining the Domestic Security Operations unit, Sergeant Alioto was a patrol officer from 1997-2001 assigned to the Fifth District. In 2001 he was promoted to the rank of Sergeant and reassigned to the Fourth District. In 2006 he was transferred to the Special Operations Division, Domestic Security Operations.
---
This course is facilitated by: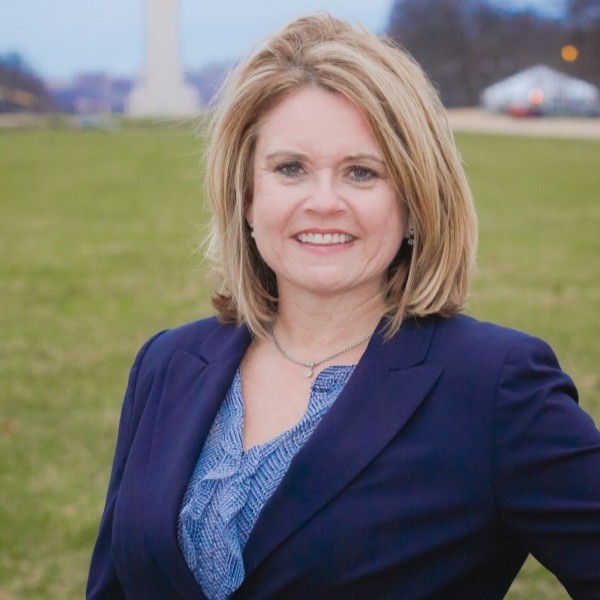 Tracy Seymour
Allied Universal Security Services:
For More Information: