RPA/FMA - Environmental Health and Safety
---
Tuesday, September 8, 2020
at
4:00 PM (EDT)
to Friday, September 18, 2020 at 7:00 PM (EDT)
Virtual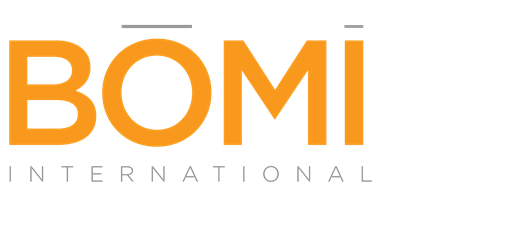 This is a virtual-live-instructor-led course in partnership with BOMA San Francisco.
September 8-11 and 15-18 from 4:00pm EST - 7:00pm EST
Environmental Health and Safety Issues presents best practices for developing and managing an effective environmental health and safety program. You will learn about the regulatory process and how it affects facilities. Compliance with laws and regulations is a key focus. The course will prepare you to conduct site assessments, analyze risk, and cooperate with compliance audits. The course also guides learners through the planning process to mitigate the risk from any workplace emergency, specifically addressing hazardous materials, air quality, water pollution, asbestos and lead hazards, and tank management. The management of and response to specific indoor environmental quality complaints is also addressed.
Upon successful completion of this course, learners will be able to:
Develop and manage an effective environmental health and safety program, integrating sustainable best practices wherever appropriate
Ensure that your facilities are in compliance with Federal, state, and local regulatory mandates
Assess environmental risk factors and prepare for compliance audits
Address emergency environmental health situations through proper planning and incident response
Maintain health and safety records in accordance with industry best practices
Manage indoor environmental quality complaints related to air, water, mold, radon, asbestos, and other environmental hazards
Execute appropriate record keeping, reporting, and other requirements associated with aboveground and underground storage tank regulations
Design and implement a waste management program, including recycling and disposal of all forms of waste including landfills waste, hazardous waste, universal, electronic, and tenant-generated waste
Key topic areas:
• regulatory overview, including OSHA and EPA regulations • hazard communication and emergency response • asbestos and lead management • office and industrial ergonomics • indoor air quality, air emissions, and pollution control • storage tanks, hazardous waste, and site assessment • audits, record keeping, and legal issues 

Applies to:
FMA® and RPA® and SMA® designations
Important Notes 
All books will be printed and will be shipped to your home address
New students enrolling in the designation incur an additional $225 fee
Current designation holders enrolling in a second designation program incur an additional $100 fee
Students taking this course for CPD credit incur an additional charge of $100
Registration closes August 21st, 2020!
Any student registering after August 21st will incur a $50 fee.
Instructor
Lee Ratcliff, CPM, RPA, FMA
California DGS (Retired)
Lee Ratcliff has 45 years of experience in all aspects of property and project management. During his career he obtained the CPM, RPA and FMA designations. He served as the IREM SF Bay Area Chapter President in 1992 and on various local and national committees for IREM and BOMA. Recently retired Lee and his wife of 15 years live in Oakland.
For More Information: