RPA/FMA - Ethics is Good Business
---
Thursday, October 8, 2020
at
4:00 PM (EDT)
to Friday, October 9, 2020 at 7:00 PM (EDT)
Virtual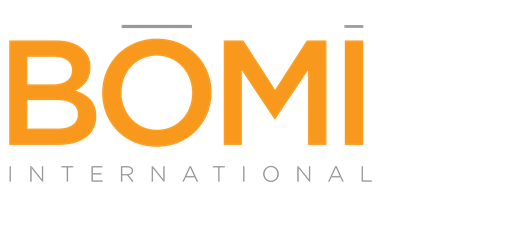 This is a virtual-live-instructor-led course in partnership with BOMA San Francisco.
October 8-9 from 4:00pm EST - 7:00pm EST
Ethics Is Good Business® ShortCourse™ will provide you with the tools to make sound ethical decisions. As you will discover, the information in this coursebook provides a framework for analyzing and responding to ethical problems. During this ShortCourse, you will read passages that reinforce the key concepts and issues presented. You will also encounter specific case studies that illustrate the need for you to have a firm ethical foundation for the decisions you will make.
Upon successful completion of this course, learners will be able to:
Demonstrate an understanding of fundamental ethical terms
Understand moral reasoning
Identify potential ethical challenges and apply two theoretical ethical approaches to them
Resolve difficult issues by employing an ethical decision-making model
Cite examples of companies embracing a triple bottom line philosophy, and identify how the concept can be implemented in your organization
Key topic areas:
• the triple bottom line • tenant relations • confidentiality • recordkeeping • trade secrets • proper use of funds • conflicts of interest

Applies to:
FMA® and RPA® designations
Important Notes 
All books will be printed and will be shipped to your home address
New students enrolling in the designation incur an additional $225 fee
Current designation holders enrolling in a second designation program incur an additional $100 fee
Students taking this course for CPD credit incur an additional charge of $100
Instructor
Tawni Sullivan, RPA | CBRE
Tawni Sullivan is the Associate Managing Director of Property Management for CBRE in the San Francisco Bay Area region, with 28 years of experience in commercial real estate. Partnering with CBRE Property Management's Market Leader, Mary Wiese, Tawni oversees the firm's 50+ million square foot portfolio of commercial real estate under contract, including the management of over 240 employees throughout the region.
Tawni is committed to carrying out CBRE's corporate vision –creating exceptional outcomes for all clients. She works with her leadership team of Directors and Associate Directors to develop a culture that fosters collaboration, inspires people to do their best work, and ensures everyone has the tools, training and CBRE platform resources needed to achieve successful results. She is also responsible for helping owner clients mitigate risk and optimize returns.
Prior to joining CBRE, Tawni served as the Vice President of CAC Real Estate Management Co., Inc. She has worked in commercial real estate for over 2INST8 years, serving a wide range of owner types—from individual investors to institutional ownerships—and supporting a diverse range of building sizes, project types, and responsibilities.
Tawni is an inspirational leader, helping others extend their thinking, and able to drive material business advantages. Respected as a credible voice in decision making, she intuitively sees the threads of opportunity for creating major strategic shifts to transform business functions, enabling business innovation.
For More Information: