NAA Affiliation
AOBA serves as the local National Apartment Association affiliate. This affiliation brings significant added benefit to members.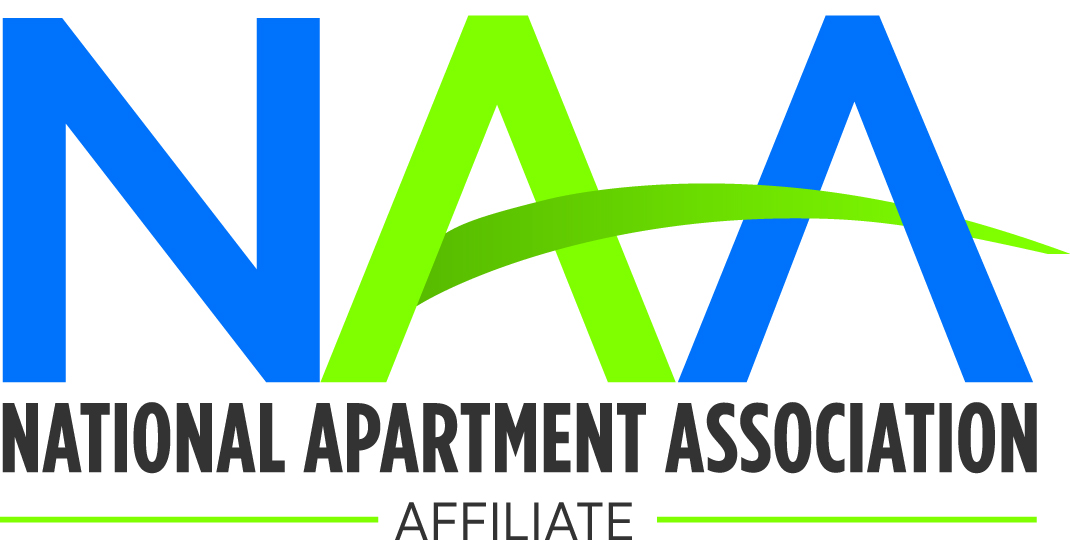 NAA is the leading advocate for quality rental housing, serving the interests of multifamily housing owners, managers, developers and suppliers.

AOBA Members in good standing are automatically considered members of NAA and entitled to NAA benefits, including outstanding educational resources and the popular
"Click and Lease" Program and extensive Career Resources (outlined below.)
NAA provides a wealth of information through advocacy, research, technology, education and strategic partnerships. Through a joint legislative alliance with the National Multi Housing Council,  NAA represents our members' interests on legislative and regulatory issues at the federal level.
The NAA Click & Lease program includes e-signature, online applications and free, unlimited document storage to support a completely electronic leasing process. It's a web-based leasing program - offered exclusively to members of NAA and affiliates.  It's powerful and easy-to-use, and allows an apartment community to save time and money by speeding up preparation and printing of legal documents. In addition to providing greater efficiency to the onsite leasing process, prospective residents may fill out a rental application online, and property managers may audit and edit entire portfolios of leases with a few clicks of a mouse.

The lease and accompanying addenda cover every aspect of the rental process and are reviewed by expert attorneys to ensure legal compliance. The language of the lease is constantly monitored and modified to reflect new legislation or jurisprudence. This valuable NAA member benefit is currently available in 46 states as well as the District of Columbia. 

With more than 20,000 communities nationwide enrolled in the NAA Click & Lease program, it's the most widely used standardized lease form in the multifamily housing industry. For more info, visit www.naahq.org/lease.


Watch a Video to Learn More!
NAA Click & Lease D.C. Webinar 
NAA Click & Lease MD Webinar
NAA Click & Lease VA Webinar

New Career Resources for Multifamily Members
The NAA Careers website has been recently refreshed with unique recruitment tools.
 #RPMcareers selfie contest submission portal. With an improved submission form, and clearer voting processes and instructions than last year, RPM employees can more easily show us why they love what they do.
 
Company spotlight. RPM companies can gain visibility by sending us photos and write-ups of the cool things they're doing in their communities and as a company to promote RPM careers. We'll promote them on our site and social media during April — and year-round.
 
Community events map. See the excitement spread across the country as we map the fun events and activities that celebrate the RPM industry.
Shareable social media graphics and materials. With these downloadable resources, we're making it easier than ever to build excitement for #RPMcareers and our growing industry.
Check it out and take advantage of this excellent NAA resource!