Virginia Mayors and Chairs Series: Arlington Board Chairman Katie Cristol
---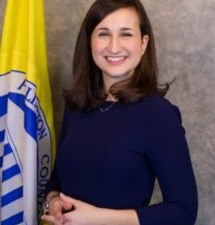 AOBA is pleased to announce that we will be hosting Arlington County Board Chairman Katie Cristol as part of our new Mayors and Chairs event series on Thursday, May 31.
Katie was elected to the Board in November, 2015 and also represents Arlington regionally as the Secretary Treasurer of the Northern Virginia Transportation Commission, a member of the Northern Virginia Transportation Authority, and Chair of the Human Services Policy Committee of the Metropolitan Washington Council of Governments.
The program will include a meet and greet reception, comments from Chairman Cristol on the state of the County and issues on the horizon of interest to our industry, and a roundtable discussion.
Spaces are limited so be sure to register early for this unique opportunity:
Thursday, May 31, 2018 at 3:00 p.m.
Mayors and Chairs Series: Arlington County Board Chairman Katie Cristol
Offices of JBG Smith - 2345 Crystal Drive, Suite 1100, Arlington
For More Information: