Virginia Landlord/Tenant Law Seminar
---
Thursday, June 1, 2023
10:00 AM - 11:00 AM (EDT)
Zoom
Category: Multifamily Education
In preparation for several legal changes dues to take effect on July 1, AOBA will host a webinar for members on Virginia's Landlord/Tenant law in conjunction with prominent local law firm Shulman Rogers.

Matthew Moore and Kyle J. Koppenhaver, attorneys at Shulman Rogers, will lead this informational session designed to educate members about changes to state laws and regulations affecting commercial and multifamily properties. New laws adopted during this year's Virginia General Assembly session will take effect on July 1. The seminar will provide members with valuable information on these legislative changes and provide a forum for questions and answers about the changing legal landscape in Virginia.
Meet Your Speakers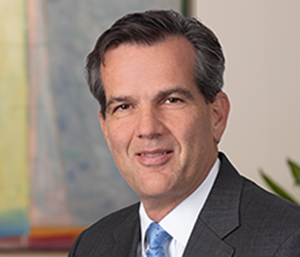 Matthew M. Moore maintains a sophisticated real estate and commercial litigation practice. He has successfully litigated complex contract disputes involving ADA architectural issues, housing discrimination, property contamination and defects, mortgage fraud, broker misconduct and premises liability.

Over the past several years, Matt has successfully defended several ADA, premises liability, contamination and defect claims. He has obtained and collected several million-dollar verdicts for his commercial landlord clients.
Matt's broad array of clients includes national and regional commercial and multi-family residential property owners, management companies, lenders and brokerage firms. Because of his broad litigation experience, legal knowledge and work with local and state governments, much of Matt's practice is devoted to assisting clients in complying with complex state, local and federal laws to avoid potential civil and regulatory claims. His substantial experience with pre-trial tactics, emergency remedial proceedings and alternative dispute resolution has allowed him to quickly and efficiently resolve costly litigation matters.
Matt leads the Shulman Rogers Landlord-Tenant Practice Group, and formerly served as Chair of the Montgomery County Landlord-Tenant Commission. He is licensed in all three metro-area jurisdictions (Maryland, Virginia and the District of Columbia) where he has litigated numerous cases at the state, federal and administrative levels.


Kyle J. Koppenhaver
Clients turn to Kyle Koppenhaver for representation in a wide range of commercial and residential real estate matters throughout Maryland, Virginia and Washington, D.C. He helps to protect their investments by drafting contracts and leases that anticipate and guard against potential disputes.
In the landlord-tenant arena, Kyle resolves contract disputes involving premises liability, housing discrimination and property contamination. He frequently appears in court to litigate matters which arise out of Common Area Maintenance charges, default in rental payments and exclusive use violations. Clients appreciate that Kyle delivers successful outcomes effectively and efficiently and that he is always available to respond to their questions and concerns.
Kyle was previously an Associate with Rees Broome. While there, he focused his practice on Community Associations and advised condominium and homeowners associations on matters of general compliance and enforcement of their governing documents. Through his representation, Kyle provided associations with recommendations and strategies to resolve complex and unique disputes. While attending law school at George Mason University, Kyle interned for the Arlington County Circuit Court, served as a Notes Editor on The Civil Rights Law Journal and clerked for several firms in the Washington D.C. metro area.
For More Information: