Virginia Joint Government Affairs and Political Action Committee
---
Tuesday, November 17, 2020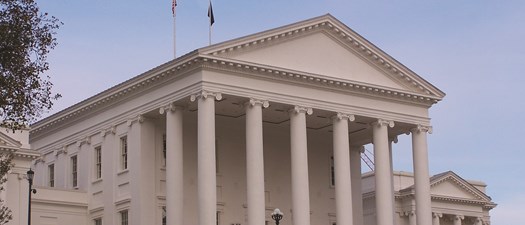 The Virginia Government Affairs Committee will meet November 17 from 1:30 to 2:30 p.m. In the interest of safety and due to the restrictions issued by the Governor on public gatherings, the meeting will be held virtually.  
 
A tentative agenda for the meeting can be accessed by clicking here.  The meeting will feature a staff presentation regarding an overview of the special session of the Virginia General Assembly and a discussion of AOBA's legislative platform for 2021. 
 
All members with interests in Virginia are welcomed to join.  Please click here to register for the meeting.  Instructions and a link to connect to the meeting will be sent to Committee members in the confirmation email. 
Meeting Materials:
Budget Conference Report Summary
---
Chairs: Shawn Kyle, Lerner; Melissa Steele, E and G Group; Arianna Royster, Borger Management
Staff: Brian Gordon, Bismah Ahmed
Mission: To provide input, direction, guidance and assistance to AOBA government affairs staff in the development and implementation of a comprehensive legislative and regulatory agenda advocating for the interests of commercial and multifamily rental property owners and managers in Northern Virginia.
Meetings: Held periodically at member buildings in Northern Virginia.  

For More Information: