Virginia Joint Government Affairs and Political Action Committee
---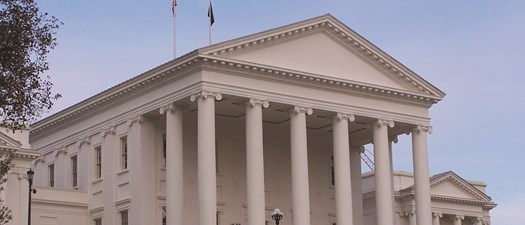 The Virginia Government Affairs Committee will meet Tuesday, September 1 from 1:30 to 2:30 p.m. In the interest of safety and due to the restrictions issued by the Governor on public gatherings, the meeting will be held virtually.

A tentative agenda for the meeting can be accessed by clicking here. The meeting will feature a round table discussion of member experience, issues and reopening status as well as a staff presentation regarding legislation pending before the special session of the Virginia General Assembly.

All members with interests in Virginia are welcomed to join. Please click here to register for the meeting. Instructions and a link to connect to the meeting will be sent to Committee members in the confirmation email.
---
---
Chairs: Shawn Kyle, Lerner; Melissa Steele, E and G Group; Arianna Royster, Borger Management
Staff: Brian Gordon, Bismah Ahmed
Mission: To provide input, direction, guidance and assistance to AOBA government affairs staff in the development and implementation of a comprehensive legislative and regulatory agenda advocating for the interests of commercial and multifamily rental property owners and managers in Northern Virginia.
Meetings: Held periodically at member buildings in Northern Virginia.
---

Introducing our Chairs
We are pleased to share that the AOBA Board of Directors reappointed Shawn Kyle of Lerner to serve as the Chairman of the Virginia Government Affairs Committee in 2019. Shawn will be joined this year on the Virginia leadership team by Melissa Steele of E and G Group and Arianna Royster of Borger Management who will help lead the PAC's fundraising initiatives as well as our Virginia political giving program going into a significant state and local election cycle.


Save the Date for Upcoming Meetings
Agendas and additional information and materials will be shared with members as meeting dates approach.


Date: Tuesday, November 17, 2020
Time: 1:30 to 3:00 p.m.
Location: TBD
For More Information: