Maintenance Maynia: 10 Ways to Save Time and Money: Preventative Maint.
---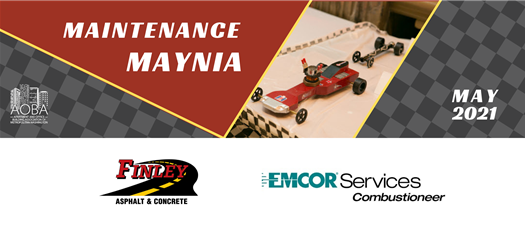 Join us for the kickoff event of the 2021 Maintenance Maynia on Cinco De Mayo!
AOBA's Maintenance Maynia Committee Members are leading a dynamic and engaging workshop about Preventative Maintenance. After attending this, you will walk away with at least 10 ideas that will save you time and the property money. 
The Legend Management Group Team of Karen Trueman, Donna Smith, and Dwayne Epperson, in partnership with Wally Tappe with HD Supply, are creating hands-on videos on topics such as refrigerator coils, air filters, HVAC, smoke detectors, dryers, and more! Inside these videos, you will see how the Legend Management Group Team mitigates risks with their proactive maintenance plans. 
After the video, we will dive into a little more detail about the preventative maintenance items, which provides participants with the opportunity to ask questions and learn more. 
This workshop is designed to be interactive. All maintenance professionals should attend along with those curious property managers as well.  
Featured Speakers

For More Information: