RPA/FMA - Environmental Health and Safety
---
Thursday, January 21, 2021
at
5:00 PM (EST)
to Thursday, February 25, 2021 at 9:00 PM (EST)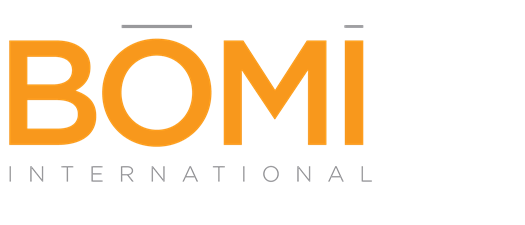 This is a virtual-live-instructor-led course in partnership with BOMA Suburban Chicago
Every Thursday beginning on January 21st and running through February 25 from 5:00pm EST - 9:00pm EST
January 21, 28, February 4, 11, 18, and 25
Environmental Health and Safety Issues presents best practices for developing and managing an effective environmental health and safety program. You will learn about the regulatory process and how it affects facilities. Compliance with laws and regulations is a key focus. The course will prepare you to conduct site assessments, analyze risk, and cooperate with compliance audits. The course also guides learners through the planning process to mitigate the risk from any workplace emergency, specifically addressing hazardous materials, air quality, water pollution, asbestos and lead hazards, and tank management. The management of and response to specific indoor environmental quality complaints is also addressed.
Upon successful completion of this course, learners will be able to:
Develop and manage an effective environmental health and safety program, integrating sustainable best practices wherever appropriate
Ensure that your facilities are in compliance with Federal, state, and local regulatory mandates
Assess environmental risk factors and prepare for compliance audits
Address emergency environmental health situations through proper planning and incident response
Maintain health and safety records in accordance with industry best practices
Manage indoor environmental quality complaints related to air, water, mold, radon, asbestos, and other environmental hazards
Execute appropriate record keeping, reporting, and other requirements associated with aboveground and underground storage tank regulations
Design and implement a waste management program, including recycling and disposal of all forms of waste including landfills waste, hazardous waste, universal, electronic, and tenant-generated waste
Key topic areas:
• regulatory overview, including OSHA and EPA regulations • hazard communication and emergency response • asbestos and lead management • office and industrial ergonomics • indoor air quality, air emissions, and pollution control • storage tanks, hazardous waste, and site assessment • audits, record keeping, and legal issues

Applies to:
FMA® and RPA® and SMA® designations
Important Notes
All books will be printed and will be shipped to your home address
New students enrolling in the designation incur an additional $225 fee
Current designation holders enrolling in a second designation program incur an additional $100 fee
Students taking this course for CPD credit incur an additional charge of $100

Becky Hanner
CPM, RPA, BOMA Fellow
LEED Green Associate
NC Real Estate Broker
Becky is principal of Hanner Commercial Asset Services, a firm that provides Asset Management, strategic planning and training. She is a recognized thought leader known for growing businesses while positively cultivating internal and external relationships. She drives strategy and new business development through her vast network of contacts and ability to keep a pulse on industry trends. A skilled mentor, Becky develops a strong work culture focused on high expectations, collaboration, and quality service delivery, and achieving process improvements through employee engagement. She has an excellent reputation throughout industry, locally and nationally.
Becky has been in commercial real estate for 30 years. Most recently she left Cushman & Wakefield after developing a property portfolio approaching 14 million square feet. Her highly functioning team was recognized as the #1 property management team for 5 years (per Triangle Business Journal) and Best Places to Work for 3 years.
Professional accomplishments
BOMA Fellow, class of 2014
LEED Green Associate, US Green Building Council 2014
Development of Industrial Experience Exchange Report 2013-2014
Secretary-Treasurer, BOMA International 2011-2013
Executive Committee, BOMA International 2007-2009
Chair, BOMA Floor Measurement Education Committee 2016-2018
Chair, BOMA Floor Measurement Standards Committee 2010-2017
Development of full suite of floor measurement standards
President, BOMA Southern Region / BOMA Raleigh-Durham 2009-2010
Real Property Administrator Building Owners and Managers Institute 2008
Certified Property Manager Institute of Real Estate Management 1991
NC Brokers License 1985
For More Information: