Covenant House Sleep Out 2019
AOBA is proud to partner for a second year in this fundraising event.
---
Friday, November 22, 2019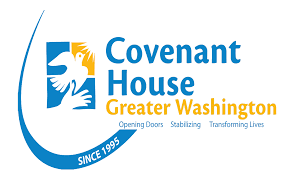 Covenant House Greater Washington Sleep Out 2019
Sign up and contribute by clicking here.
In 2018 AOBA determined it had the capacity to take on another charitable endeavor and Covenant House was a perfect fit. Their mission is Providing youth with safe haven, care and the supportive services needed to achieve housing, job, and economic stability. Covenant House has been doing this for more than 24 years, serving as the region's leading non-profit protecting, supporting, and transforming the lives of youth 18-24 who have experienced homelessness, disconnection, and exploitation.
The Sleep Out Movement is made up of advocates throughout the United States and Canada who accept the challenge to sleep outside for one night at Covenant House sites as well as in private backyards, school grounds, and community spaces so homeless kids don't have to.
Last Nov. 19, the Community Outreach Committee participated in its first Sleep Out, when 13 AOBA members and staff slept out with just sleeping bags and cardboard. In just two weeks they raised more than $14,000! On Oct. 24th AOBA was honored for it work last year at the Blue and Gold Awards Celebration.
Sleep Out 2019 is Friday, Nov. 22. We are seeking at least 50 members who will commit to participate in our SLEEP OUT on the night of Friday, Nov. 22, with a fundraising goal of $500 per person. Participants will only be allowed to bring a sleeping bag (cardboard will be provided). If you are not able to Sleep Out, please consider sponsoring an AOBA colleague who will participate. No amount is too small and 100% of proceeds go directly to Covenant House.
The Community Outreach Committee has its sights on doubling both participants and funds – the goal this year is $25,000 if not more. If you have any questions about participating in or sponsoring this effort, please contact Jeanne Clarke, jclarke@aoba-metro.org or 202/296-3390 ext. 761.
Sign up and contribute by clicking here.
For More Information: