Beyond the Vine: A METPAC VA Fundraiser
---
The Virginia Metropolitan Political Action Committee (METPAC VA),
led by co-chairs Melissa Steele of E & G Group and Arianna Royster of Borger Management cordially invites you to the METPAC VA Fundraiser:


Beyond the Vine is an exclusive event for AOBA Members. Attendees will enjoy sipping boutique wines, gourmet food, and networking on a beautiful rooftop overlooking Crystal City and the national mall. Only a limited number of tickets are available.
---
Supporting a Worthy Cause
Virginia's shifting political landscape has given traction to aggressive policies seeking to layer additional costs and regulatory burdens on commercial and multifamily property owners and managers. AOBA is our industry's line of defense against such onerous and destructive policies.
METPAC VA supports AOBA's advocacy program by financially supporting candidates who understand the importance and contributions of the industry. Over the past several years, the METPAC VA has donated over $100,000 to scores of candidates for state and local offices. Since 2021 is an election year, we must continue our robust efforts to promote public policy and elect candidates to public office who understand the issues facing building owners, operators, and developers.
Safety
The health and safety of our guests, employees, members and the local community is AOBA's highest priority due to health concerns related to the Coronavirus. During your visit, team members are committed to maintaining cleaning and personal protection protocols as recommended by the CDC.
Face coverings required
All Activities Are Outside
Food and Beverage Safely Managed by Catering by Catering Staff
Limited crowd size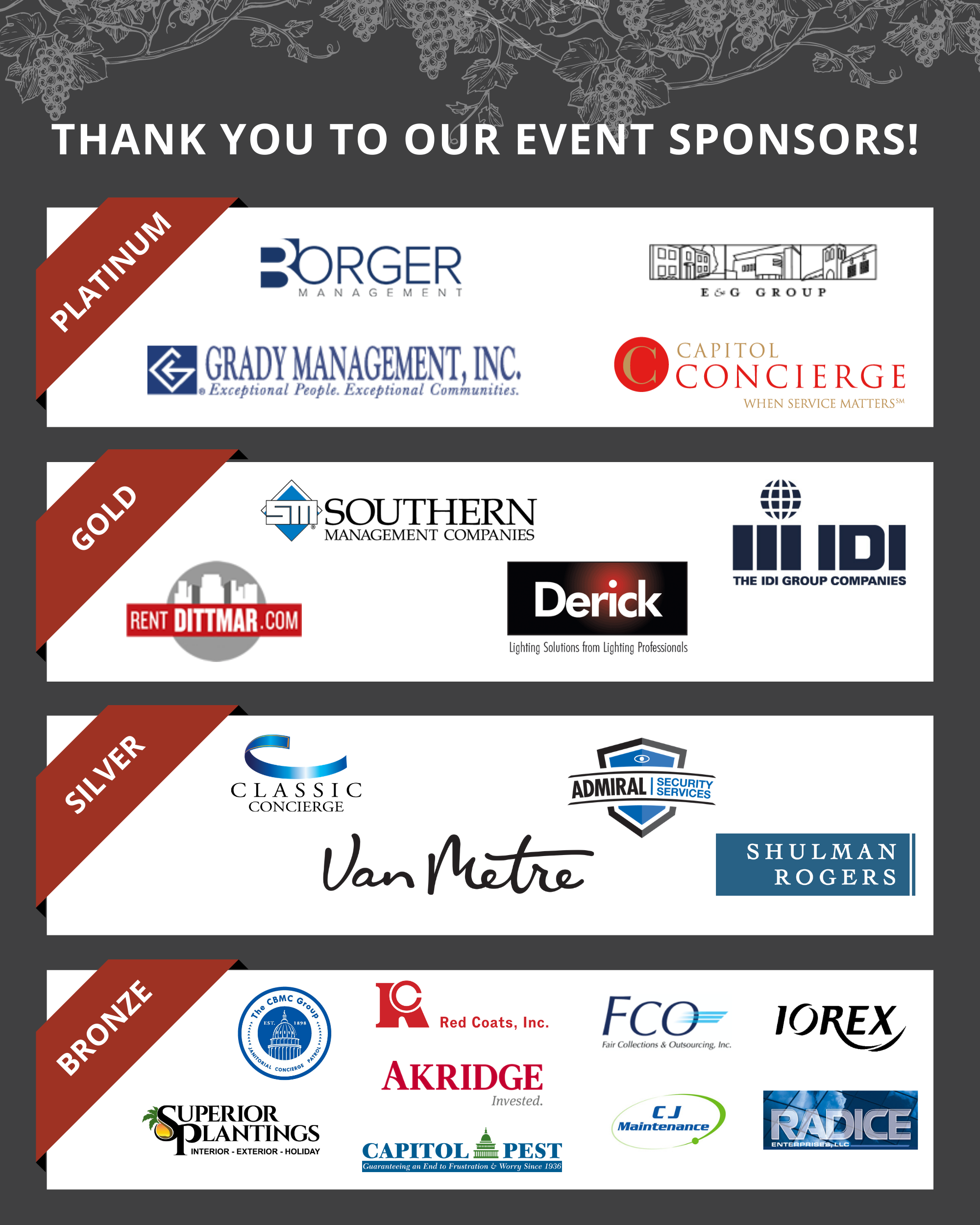 For More Information: