AOBA Sleep Out to Benefit Covenant House of Greater Washington
---
Friday, November 16, 2018
at
8:00 PM (EST)
to Saturday, November 17, 2018 at 8:00 AM (EST)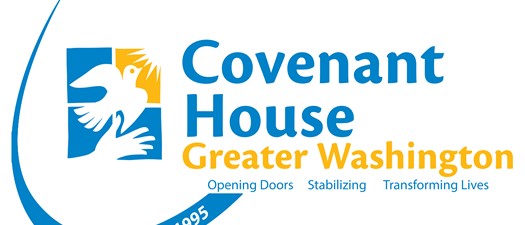 AOBA is pleased to support Covenant House of Greater Washington by organizing a team for their annual "Sleep Out" fundraising event.
Executives and community leaders across the region come together to show solidarity with the challenges that homeless youth face by sleeping outside for one night.  AOBA has selected Friday, November 16 at a downtown venue TBA as the date to participate in this important fundraiser -- with 100% of the proceeds going directly to Covenant House.
Plan to raise funds to support Covenant House's impressive services for homeless youth. Each AOBA participant is asked to raise $500. All you will need to bring is a sleeping bag; a cardboard box will be provided.
Checks should be made payable to Covenant House Greater and sent to Jeanne Clarke at AOBA. If you are unable to Sleep Out, please consider sponsoring an AOBA colleague who will participate. No amount is too small!
Ready to sleep out so homeless youth don't have to? Click here to register and contribute!
Email Jeanne Clarke if questions arise. Note that the exact location and evening time of this event will be emailed only to those who register.
Not sure yet? Here's what Covenant House says about this event:
What's the problem?
Homeless young people are invisible.  Alone and scared, they hide in plain sight, working hard to avoid notice or attention.
How does Covenant House help?
Covenant House serves these teenagers and young adults every year, in dozens of cities across six countries. Every day brings another knock on our door – another tired, cold, frightened kid looking for safety and comfort.
Be part of the solution
Join the Covenant House Sleep Out Movement. Claim a sleeping bag. Get to know the young people who live with us, collect funds to help them learn and grow, and sleep outside our shelters in solidarity with them. Let these kids know they aren't alone.
For More Information: