2020 Annual Golf Tournament - Sold Out
Monday, September 21, 2020  | Two Courses: Woodmont Country Club, Rockville
---
Monday, September 21, 2020

AOBA's Golf Committee, led by Destiny Igiebor, Deputy Director of Operations/Regional Property Manager with Scott Management, Inc. and Dani Bressler, Director of Business Development with Toepfer Construction Co. Inc., is shifting AOBA's famous Golf Tournament to ensure the safety of golfers and attendees.
AOBA's Golf Committee, beginning from top left corner: Destiny Igiebor, Scott Management, Inc.; Brandy Peak, AOBA; Sasha Serpa, Quality Air Services; Dani Bressler, Toepfer Construction Company, Inc.;  Stephen Clement, Admiral Security Services, Tony Roberts, Vito Plumbing and Services; Todd Anderson, Moore & Associates, Inc.;  Ali Niroo CNSG (Converged Network Services Group); Susie Sanin, Minkoff Company, Inc.; Jeff Jensen, UG2; Robert Carter, CNSG (Converged Network Services Group); Audra Vernier, Bozzuto Management Company; Carrie Ehart, Raine & Son, LLC.
Here are a few highlights of the changes:
Playing in a safe environment: The U.S. Golf Association sanctions Woodmont County Club's course as safe to play. "Throughout this process, our primary focus has been the safety and well-being of everyone involved, including our players, volunteers, host club representatives and staff," said John Bodenhamer, senior managing director of Championships for the USGA. 
All Activities Are Outside: 

This scenic view is yours to share before and after the golf tournament. Practice your putts on the putting green, warm up on the driving range, and enjoy some fresh breakfast before the tournament begins. After the tournament, join us for cornhole, open bar, dinner, and so much more, all at a social distance of course.

Food and Beverage Safely Managed by Catering by Catering Staff: 

There is nothing better than an ice-cold beverage on a warm sunny day. Beverage carts with chilled drinks will meet you throughout the day. Breakfast fruits and pastries will be served to you by the chef, lunches will be pre-packaged, and the reception will include chef stations serving delicious BBQ. The catering staff is securely and safely handling all food and beverage items with gloves and masks.

Golf Carts Include Protective Shields: 

Woodmont's dedication to the safety of attendees is exactly why the U.S. Golf Association is proceeding with the Women's Amerature tournament. All golfers will have access to a golf cart with a protective shield. This protective shield safeguards all riders as they travel throughout the day while providing the opportunity for golfers to connect after a long time away from each other

Micro-Engagement Opportunities: To limit the crowd size, micro-engagements will occur throughout the day. Sponsors will be at every tee so you can network with your favorite AOBA members. Tables will be spaced six feet apart. Bars will have floor spacing and protective shields. Cornhole is the perfect social distancing game you can play during the reception. 
---
Register to join us for the industry's best tournament!
Enjoy a great day on the course as you connect with your friends, colleagues, and associates at the annual AOBA Golf Tournament. The Tournament, held at the historic Woodmont Country Club on September 21, is an established industry highlight featuring friendly competition on a lush course. After an enjoyable day of golf, a premier networking reception and the awards ceremony features a live band, open bar, food, and raffles.


Schedule of Events:
9:00 A.M. Self Park / Registration & Breakfast, Driving Range opens 
10:00 A.M. Tee Times Begin 
11:30 A.M. – 2:00 P.M. Barbeque Lunch between North and South Courses
3:30 P.M. Tournament Ends/Turn in Scorecards
4:00 – 6:00 P.M. Reception

September 24th at 2:00pm: Golf Awards and Contest Winners via zoom
Additional Details
Open Bar beverages are available at the beverage stands along with the specialty contests and activities throughout the tournament. 
*Both Captain's Choice (Scramble) format and Best Ball (Individual Ball) format (2 low ball score) are available for the tournament.  You will indicate your selection when you identify your golfers.  BEST BALL FORMAT requires a verifiable handicap (highest 14), via home course telephone number or legitimate handicap system, otherwise player plays to scratch. Handicaps are required only for Best Ball format choice; they are not used for Scramble.
Special thanks to our 2020 Golf Tournament sponsors, listed below, and on the right.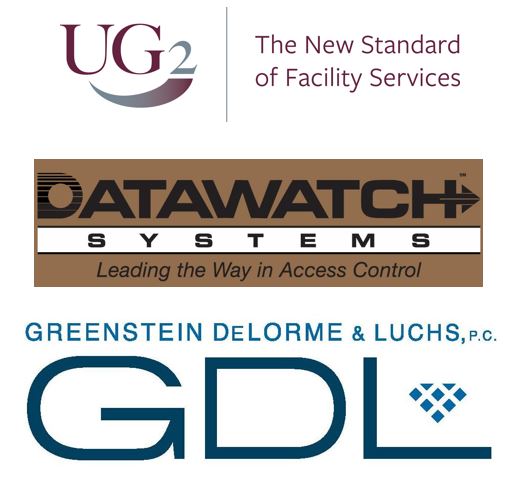 Registration Information
AOBA's Golf Tournament is officially sold out! Sponsorships are available. Please call Brandy Peak at 317-727-0347 to learn about the available sponsorships.
 Platinum Sponsors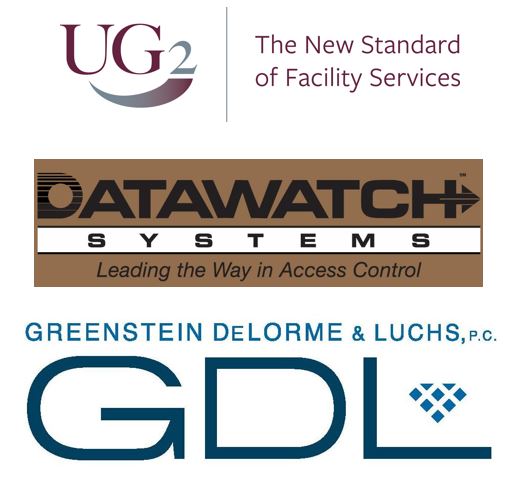 Gold Sponsors
Classic Concierge
Constellation

Silver Sponsors
Associated Building Maintenance Co, Inc.
Brookfield
Capitol Concierge
Red Coats, Inc
ServPro of Bethesda, Potomac, and Washington DC
Total Quality Building Services
Valcourt Building Services
Vito Plumbing, Heating and Air Conditioning 
Bronze Sponsors
CRS Facility Services
Pritchard Industries, Inc.
SOLID Surface Care, Inc.
Toepfer Construction Company, Inc.
Supporter Sponsors
A-1 Flood Tech
Converged Network Services Group
EBM Executive Building Maintenance, Inc.
Eklund's
Flash Parking
Fireline Corporation
Flynn Architectural Finishes, Inc.
Jenkins Restoration
Kings III Emergency Communications
LAZ Parking
Manders Decorating Company, Inc.
Mitsubishi Electric US, Inc.
Servpro of Rockville-Olney
TRC Engineering
Action Sponsors
Building Maintenance Service, LLC
Charm City Concierge, Inc.
Espina Paving, Inc.
Minkoff Company, Inc
Tee / Green Sponsors
Akridge
AOBA Alliance
Arcadia Windows and Doors
Avenue 5
Behr Paint
Blake Real Estate
Boston Properties
Capitol Pest
Corporate Office Properties Trust (COPT)
Cushman & Wakefield
Georgia Pacific Pro
Hastings Restoration
HireOne Staffing
Jeffrey Scott Concierge
Lowe's MSH
P & R Enterprises, Inc.
Peel Properties
Pella Mid-Atlantic
Radice Enterprises, LLC
Red Coats, Inc.
Reef Parking
W.C. Smith
For More Information: