FREE Amazon HQ2 Update on Jobs Office Space and Housing featuring JBG SMITH
---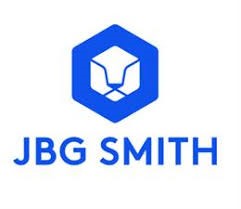 As part of our government affairs summer event series, AOBA is pleased to announce that we will hosting a JBG SMITH update exclusively for AOBA members. The event will focus on the local impacts of National Landing with Amazon's second corporate headquarters in terms of jobs, office space and housing. This informational event will feature updates regarding plans to revamp the National Landing area, spanning Arlington County and the City of Alexandria, which will serve as a catalyst for future economic development in Northern Virginia.

The program will feature an overview from Jay Corbalis, Vice President of Public Affairs for JBG SMITH, on the real estate market and housing, issues on the horizon of interest to our industry, and a roundtable discussion. Details of the event are:
Thursday, June 20, 2019 at 8:30 a.m.
JBG SMITH Update on Jobs, Office Space and Housing
Offices of JBG SMITH
241 18th Street South, Arlington, VA

Breakfast will be provided and space is limited so click here to reserve your spot.
For More Information: