Frann G. Francis, Esq.
Senior Vice President and General Counsel
AOBA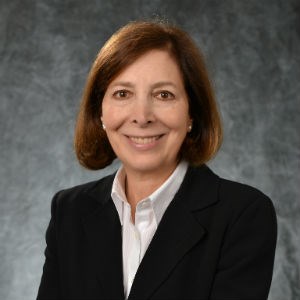 Professional Bio
Frann G. Francis is Senior Vice President and General Counsel of the Apartment and Office Building Association (AOBA). Mrs. Francis is also the Legal Advisor to AOBA Alliance, Inc., the wholly owned subsidiary of AOBA.

As Senior Vice President and General Counsel of AOBA, Mrs. Francis' responsibilities include all of the issues that affect the membership of real estate owners and managers. A vital part of AOBA's services to its members includes representation of their interests in all utility and energy matters that impact the cost and operation of their properties.

Mrs. Francis received her B.A. degree in Political Science from the George Washington University and in 1974 received her J.D. degree from the Villanova University School of Law.

Upon graduation from law school, Mrs. Francis was an associate with the general practice law firm of Jacobs, Pilzer & Speiller in Washington, DC. She is a member of the bars of the District of Columbia, New York, New Jersey and Pennsylvania.

Mrs. Francis has been representing AOBA members in electric and gas proceedings before the Public Service Commissions of the District of Columbia, Maryland and the State Corporation Commission of Virginia for 35 years. Her participation in these regulatory proceedings has focused on issues for determining electric and gas rates, with particular emphasis on upgrading utility infrastructure, rate of return and return on equity, and cost allocation and rate design, as well as matters of overall policy.
Parent Member
Parent: AOBA
1025 Connecticut Avenue Northwest Suite 1005 Washington, DC 20036 United States