Brian Gordon
Vice President of Government Affairs, VA
AOBA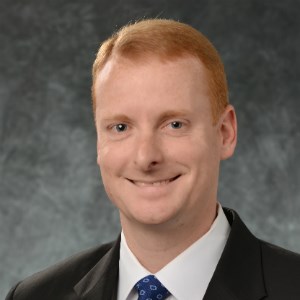 Professional Bio
Brian Gordon is the Virginia Vice President of Government Affairs for AOBA. In this role he serves as the organization's lobbyist before the Virginia General Assembly, executive agencies and local governments in Northern Virginia.

Prior to joining the Association, Brian served as Manager of State Issues for Stateside Associates, Inc., a 50-state government affairs firm based in Arlington. Mr. Gordon has extensive legislative and political experience operating at all levels of government and served in varying capacities in the public, private, and non-profit sectors. Mr. Gordon served as the Prince William County Director for Virginia Congressman Thomas M. Davis, III, acting as the Congressman's liaison to state and local elected officials in Virginia. Before his term of service in the federal government, Mr. Gordon was employed as a lobbyist for the Fairfax County (Virginia) Chamber of Commerce. In this position, he represented the organization's corporate membership before the Virginia General Assembly as well as various local and regional bodies. Mr. Gordon has also served with the Fairfax County, Virginia Board of Supervisors and on numerous local, state, and federal issue campaigns.

Mr. Gordon received his Masters Degree in Public Administration from George Mason University in Fairfax, Virginia and his Bachelors Degree in Political Science and Public Administration from James Madison University in Harrisonburg, Virginia.
Parent Member
Parent: AOBA
1025 Connecticut Avenue Northwest Suite 1005 Washington, DC 20036 United States