AOBA Welcomes Alexander Rossello as Director of Policy Communications
Washington, D.C. – The Apartment and Office Building Association of Metropolitan Washington (AOBA) is pleased to welcome Alexander Rossello as Director of Policy Communications. Before joining AOBA, Alex worked as a public policy manager for the National Apartment Association, AOBA's national affiliate.  Alex is a subject matter expert in rent control, eviction, and landlord-tenant policy.
"We are excited to have the addition of Alex, a seasoned multifamily real estate public policy professional, to the AOBA team.  This new role was developed to address AOBA's growing communications needs. With Alex's background and experience, he will have an immediate and effective impact on AOBA's communication and messaging strategies," said AOBA Executive Vice President Margaret "Peggy" Jeffers.  
In his new position, Alex will provide public policy support for AOBA's state and local advocacy efforts and manage the organization's grassroots initiatives. He joins Cynthia Alfaro, Director of Communications. Both will work closely with the government affairs staff to enhance AOBA's ability to communicate internally and externally on issues important to the membership.
Alex is a graduate from Franklin and Marshall College with a bachelor's degree in government.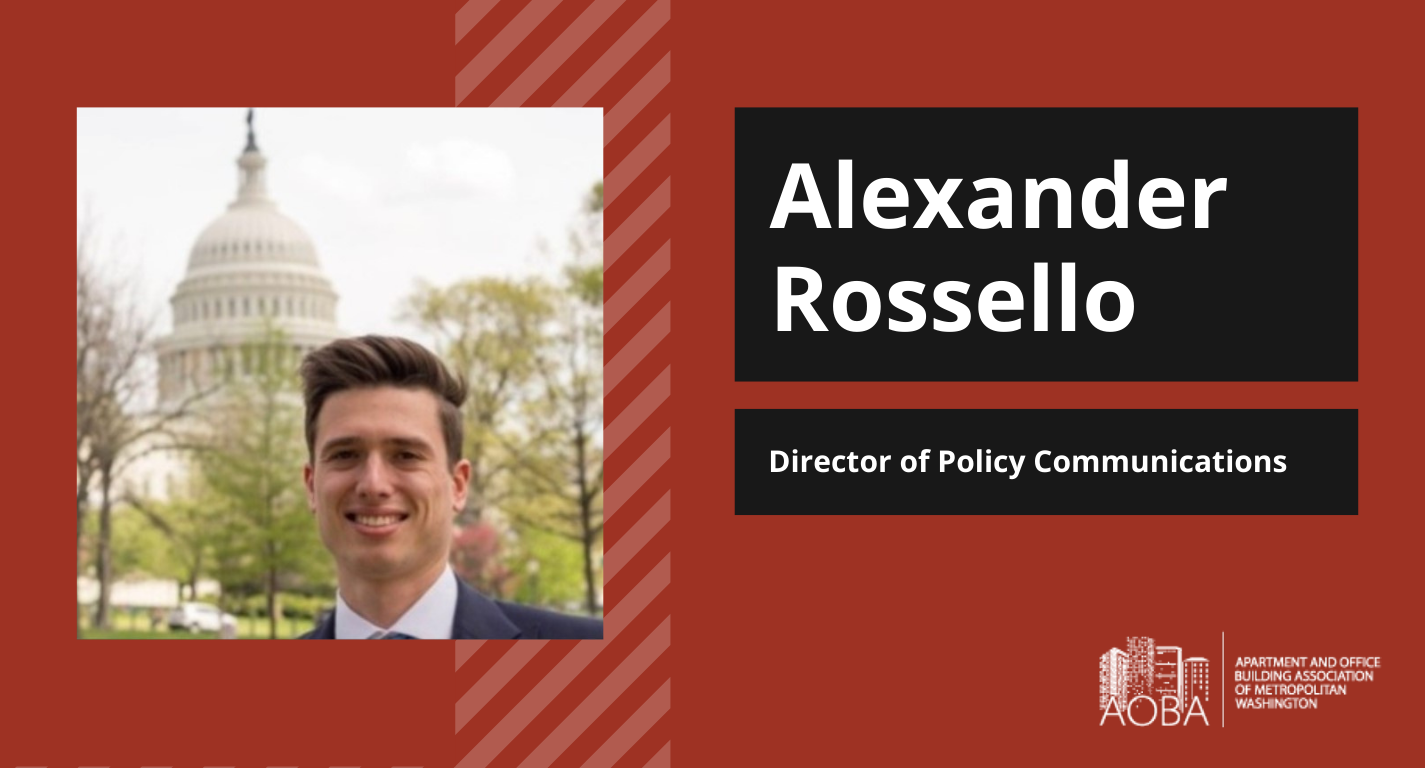 ABOUT AOBA
AOBA members are owners or managers of commercial and multifamily residential properties, as well as companies that provide products and services to the real estate industry. Currently, the combined portfolio of AOBA's membership is approximately 185 million square feet of commercial office space and more than 400,000 residential units in the District of Columbia, Maryland, and Virginia. To learn more, visit www.aoba-metro.org.