MONTGOMERY COUNTY
Elrich announces new DEP Director: County Executive March Elrich's cabinet continues to take shape with announcement that Adam Ortiz, the former director of the Prince George's County will serve as the new Director of the Department of Environmental Protection (DEP). After working with Adam Ortiz in Prince George's County, AOBA is excited about the opportunity to continue partnering with him in his new role.
JAN. 17 "MAKING MONTGOMERY COUNTY BUSINESS FRIENDLIER"
With special guests, Montgomery County Executive, Marc Elrich and Montgomery County Council President, Nancy Navarro. Be sure to attend this event if you are curious about the status of recordation and property tax increases, use of the fuel/energy tax, ability to conduct business in the County, and more. REGISTER TODAY: https://www.eventbrite.com/e/january-sbn-county-executive-marc-elrich-council-president-nancy-navarro-tickets-53963223454
JAN. 24 COUNCILMEMBER ANDREW FRIEDSON'S COMMUNITY CONVERSATION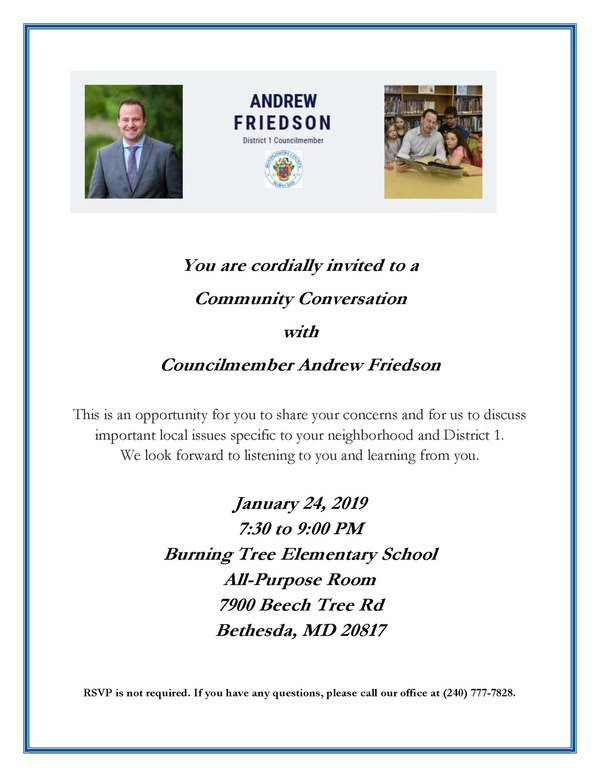 MARYLAND GENERAL ASSEMBLY
Please download the 2018 Maryland Legislative Session RECAP.
Note: In some cases, a more comprehensive summary will follow as bills are reprinted and signed into law. Please give special attention to the bills noted in the Recap that were enacted, as they may require follow-up actions for compliance.