W. Shaun Pharr
Senior Policy Advisor, Government Affairs
AOBA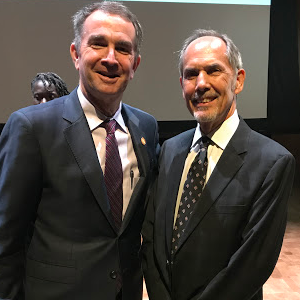 Professional Bio
Shaun Pharr, AOBA's Senior Policy Advisor, actively represents AOBA members' interests during the building codes development process of the Commonwealth of Virginia. Now in his thirtieth year as a member of AOBA's government affairs staff, Shaun was hired in 1990 as AOBA's Vice President of Government Affairs for the District of Columbia when Peggy Jeffers became AOBA's Executive Vice President.

In his fifteen-year tenure in the DC position, Shaun oversaw the launch of AOBA's Tax Policy Committee, Legislative and Regulatory Affairs Committee and the activities of METPAC-DC, served on numerous Mayoral and Council transition teams, and was a member of the DC Chief Financial Officer's Business Advisory Group.

In 2005, Shaun became AOBA's Senior VP of Government Affairs, and served in that position for well over a decade until transitioning to his current position.

Shaun has been a member of the DC Bar since 1982, and was admitted to practice before the U.S. District Court for the District of Columbia that same year. He earned his J.D. from the George Washington University's National Law Center in 1981, and his B.A. from Washington University in Saint Louis. In 2015, Gov. Terry McAuliffe appointed Shaun to the State Building Codes Technical Advisory Board, of which he is now Vice Chair. In 2016, Shaun became the first non-member recipient to be honored with AOBA's Sidney Glassman Award.

Parent Member
Parent: AOBA
1025 Connecticut Avenue Northwest Suite 1005 Washington, DC 20036 United States