Nicola Y. Whiteman, Esq.
Senior Vice President of Government Affairs
AOBA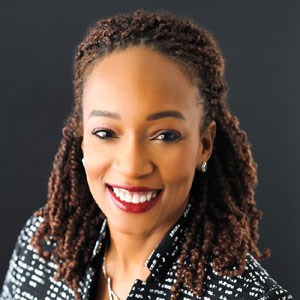 Professional Bio
Nicola Y. Whiteman, Esq. is the Senior Vice President of Government Affairs, a position she assumed in 2015. She is responsible for implementing and managing the comprehensive and effective government affairs program that ensures robust advocacy of AOBA member interests before all county and municipal governments in the region, as well as in the Maryland and Virginia General Assemblies. In addition to supervising AOBA's three jurisdictional government affairs vice presidents, she oversees AOBA's political arm, the Metropolitan Washington Political Action Committee (METPAC) and directly handles AOBA's advocacy work in Montgomery County, MD.

Prior to her current position, Ms. Whiteman served as AOBA's Vice President of Government Affairs, District of Columbia from 2005-2014. From February 2003 to December 2004, she served as the Subcommittee Clerk for the Subcommittee on Public Interest at the Council of the District of Columbia under the Chairmanship of Councilmember Phil Mendelson (D-At Large). The Subcommittee had primary jurisdiction over utility, labor, and voting rights issues. Prior to her tenure with the Council, she was an Associate in the law firm of Quagliano & Seeger, P.C. in Washington, DC. Ms. Whiteman received her B.A. in Government from Georgetown University in 1995 and her J.D. from the Villanova University School of Law in 1999.

Member: 2001 District of Columbia Bar; 2001 Maryland Bar; 2001 U.S. District Court for the District of Columbia; 2002 U.S. District Court for the District of Maryland; Golden Triangle Business Improvement District Board of Directors; St. Ann's Center for Children, Youth and Families Board of Directors; Nonprofit Village Board of Directors; 2017 Core Class - Leadership Montgomery. Past membership: District of Columbia Tax Review Commission and Committee For Montgomery .


Parent Member
Parent: AOBA
1025 Connecticut Avenue Northwest Suite 1005 Washington, DC 20036 United States